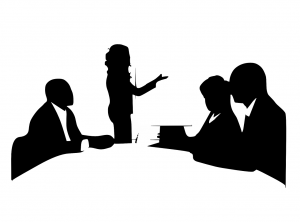 The Need: To minimise sickness and ensure the effective running of their busy enquiry office in Northampton, the telephonists needed to be aware of health risks and trained in reducing impact. The department manager was concerned that all statutory training was being fulfilled.
The Objective: To ensure staff were fully trained and working in an environment which supported them both mentally and physically in the meeting the demands of their job.
The Solution: Training sessions in Object Manual Handling and Office Ergonomics were arranged for all of the staff in the department in the office based in Northampton. These were carried out over 4 sessions with several staff members attending each session at a time, thus ensuring that the phones were still adequately covered by other staff.
The sessions included identifying and reducing risk factors by providing detail on posture and seating, what to do if you have pain or an injury, prevention of manual handling injuries and safe handling processes.
It was useful for the staff to discuss the problems as a group and find solutions together.
Issues relating to work processes and procedures, seating comfort and provision of other work equipment were discussed.
Following the sessions, verbal feedback was given to the manager along with a written report on Manual Handling risk areas. Individual workstations were assessed and the recommendations made. The impact of hot desking was also taken into consideration. Ensuring that staff with specific medical issues were given suitable adjustments was also conducted, which then led to specialist ergonomic assessments and provision of more individual advice and equipment.
The Result: All of the staff had received their statutory training and knew how to get advice and support if any issues arose in the future. The workstation alterations were made at little cost. More ergonomic chairs were required for all staff as the previous chairs were 10 years old. Advice on the recommended type of chair was given.