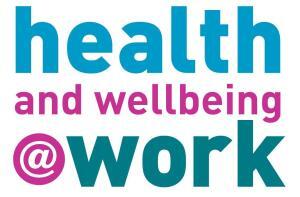 During March 2016, Alison Biggs, Occupational Therapist and owner of Healthywork Ltd attended the Health and Wellbeing at Work exhibition and conference at the NEC. Now in its 11th year, it is the UK's leading event for HR and occupational health professionals responsible for the environment, health, safety and wellbeing of work-aged people. Alison found this to be a lively and interesting event and writes about her top take home tips here:
As well as various exhibitors ranging from Ergonomic furniture to fitness apps, there were many organisations advertising all-encompassing occupational health and health and safety services, professional bodies as well as charities providing information about various physical and mental health conditions and solutions.
I would say "Resilience" was the buzz word of the event this year. Resilience is the ability for individuals and an organisation to bend, stretch and flex to support each other and both to recover quickly.
Best resource to take away: The Essential Work and Cancer Toolkit by Macmillan Cancer Support.
Here is a snapshot of presentation snippets and tips which caught my ear:
Functional objective measures are the most relevant and beneficial when assessing job tasks.
Alzheimer's can start 2 decades before Dementia so cognitive testing of an older workforce will be ever more relevant in the future.
Physical health and brain health are linked. Oxygen for both.
Recovery from Fibromyalgia / ME is possible and it is preventable.
Better communication of reasonable adjustments, when line managers change – keep electronic records.
Workplace technology such as speech recognition, audio note takers, language assist software, video conferences and captioning can assist all users and are inclusive methods for many physical, cognitive, mental health conditions and learning styles to save a business time and can improve its overall professional image.
Ease mental health discussions in the workplace with: open questions, discussing their health direct and early on, avoiding clichés, consider their individual needs and connect with them, warm body language, listen, understand, express concern, don't give advice, communicate clearly and talk about other things as well. Seek medical help if required.
One cannot sacrifice health for performance or performance for health – manage both in parallel.
An individual with a health condition and their ability to drive a vehicle is not routinely discussed by the GP, so employers may need to get this checked out.
I am now looking forward to next year's event and hope to see you there.
This post is written by Alison Biggs, Occupational Therapist and owner of Healthywork Ltd, an Occupational Health Services business providing DSE Asssement, Ergonomic Assessment, Functional Capacity Assessment, Vocational Assessment, Mental Health Assessment, Cognitive Assessment and Vocational Rehabilitation Return to Work services, as well as Manual Handling Training and Ergonomic Training. You can contact Alison on alison@healthywork.org.uk  or visit the website at https://healthywork.org.uk
Take Home Advice from Health and Wellbeing at Work NEC 2016