Happy Christmas .. here is a light hearted article about working from home.

One of the details that appears to fascinate many people who work from home these days is the rather tiresome matter of office furniture and ergonomics. After a decade of nine to five, office workers who are released into the wild paradoxically celebrate their freedom by constructing elaborate labyrinths of MDF, moulded plastic and fibre-optic cable in their two-bedroom flats in the suburbs. The 'home workers', as they dub themselves (in a chilling evocation of childhood evenings chained to a desk with an exercise book and a volume of Latin verbs) then ensconce themselves in their high-tech nests, expecting to be somehow camouflaged from the rest of the household. Source
There is really no need for all this DIY jiggery pokery, because the ideal office space is right under one's very nose – the bed. What item of furniture could embody the science of ergonometry more beautifully than the double bed? A double bed provides ample space for books, documents, stationery, food trays, a telephone, quills, ink bottles, dictionaries, atlases, bibles, the complete works of Shakespeare and any other essential requisites for the world of belles lettres. Expensive office furniture is all very well, but how on earth is one to have a quick snooze while hunched over a computer keyboard in the corner of the kitchen? When working in bed you simply drop your fountain pen, push your documents aside and sink back into the pillows with a languorous sigh. If one's personal secretary is required to take a letter, get him to perch comfortably on the corner of the bed while you dictate it.
When it comes to dress, one of the luxuries of home working is that every day is dress-down Friday. You can take this a step further by not getting dressed at all, and spending the entire day in your bedclothes. For the men, a pair of Wynciette pyjamas, a silk dressing gown and a pair of monogrammed velvet slippers are ideal. The ladies can spend all day sheathed in Chinese silks far too expensive to wear outside the house, and enjoy the sadly neglected delights of the bed coat. This splendid woollen garment maintains an even temperature on the arms and shoulders, while permitting the erratic flourishes of the professional writer's pen.
Consider it the height of professional achievement if, come six o'clock in the evening, you are enjoying your second gin and tonic of the day while still wearing your dressing gown.
Happy New Year for 2018 – We wish you a safe and prosperous time!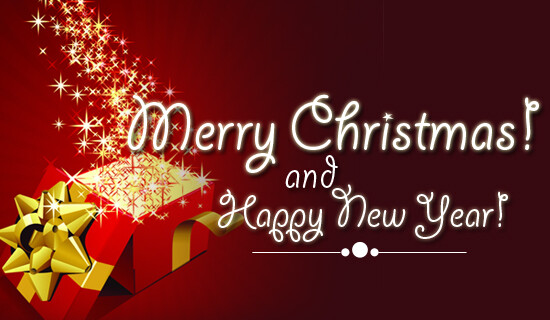 Do You Work From Home? A Christmas Blog Post