HEFCE

Healthywork Ltd have been extremely helpful over the last year and provided us with a very good service at very short notice.
The quality of their work place assessment reports and recommendations are extremely high. In addition, the employees involved have commented on the extremely helpful knowledge and support provided by the work place assessor.
(Assessments provided in Bristol and Central London).
Sarah de Vere, HR Manager, Higher Education Funding Council for England, based in Bristol
HEFCE
UNUM

Alison is professional at all times, she is easy to work with, adaptable and open to discussing how, through the reports she produces she can meet the changing needs of her clients.
Elaine Cook
Qualification Curriculum Authority

Friendly, helpful and informative, since Healthywork assessed my workstation and advised me, my bad back is better. What more do I need to say?
Mr Sam Morris, Qualification Curriculum Authority, Central london
Atos Healthcare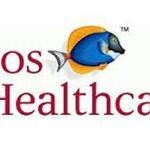 Alison has provided a regular service to Atos Healthcare since July 2007. She is professional, flexible and delivers to timescales and her services have been valued by us and our customer Royal Mail.
Mrs Santu Bhudia, Atos Healthcare
CHP Consulting

When standard instructions on worstation ergonomics didn't result in any improvement in back pain, Alison provided expert professional guidance. This was constructive, practical and demonstrated the value of experience in this area.
Mr Antony Moss
ARK Schools

Ergonomic Assessments at ARK in London and at one of the Academies in Elephant and Castle, South london, assessing the ergonomic needs of teachers.
ARK Schools, based in Central london
Capital International

Healthywork were very efficient and able to help us with several situations. If you need a fresh pair of eyes with a medical focus to look at an employee health issue, I would recommend them.
Jo Byrne, Central London
KMG Health Partners Ltd

Alison Biggs has been a Specialised Assessor on KMG Health Partners roster since its UK inception in 2004. We highly recommend her based on her knowledge, skills, diversity, quality and client / customer care. She has also been extremely flexible with scheduling and geographic locations. You can expect positive outcomes from accessing her service.
Ergonomic Assessments, Functional Capacity Evaluations and Job Demands Analysis for clients over the UK: including, Devon, Bristol, Kent, London, Berkshire, Wiltshire, Bedfordshire, Stoke-on-Trent, Yorkshire and Northern Ireland.
Gail Kovacs
Ergonomic Assessment testimonial by Capita

Ergonomic Assessment testimonial by Capita
I would have absolutely no hesitation in recommending Alison Biggs from Healthywork Ltd. The reason is simple: she will provide the service that you require.
Healthywork delivered approx 750 Ergonomic Assessment to the customer Royal Bank of Scotland, and other companies in the RBS group such as Direct Line, NIG Insurance, Churchill Insurance, Coutts & Drummonds. Assessments were conducted all over the UK as bank branch and regional office assessments were required.
Fiona Colegrave
AME

Alison has carried out 100s of assessments for AME some of which have involved multi disciplinary work with other stakeholders such as physiotherapists, computer technicians. Her work with the NHS and medical knowledge has brought an enhanced level of credibility to the work based employment assessment that she undertakes.
Clients trust her, she is diplomatic and highly professional at all times even when placed under considerable pressure to meet tight deadlines and juggle conflicting priorities.
Andy Taylor, Access Made Easy
HTG Trading (trading as Hubbard)

If you use Healthywork you will receive an unbiased, factual assessment on an individual and their circumstances, constructed in such a way that is helpful to both parties.
Malcolm Paxman
Somek and Associates

I have known and worked with Alison Biggs of Healthywork since 2003. I have always found her to be extremely professional and committed any work project, and very knowledgeable about her specialist field.
Ergonomic Assessments and Functional Capacity Assessments for Medico-legal cases provided in Essex, Hertfordshire, Oxfordshire, Northamptonshire and London.
Alison Somek
Axminster Carpets

Our HR advisor has read your report and said it was the best she has read in 35 years!
Worksite Assessment performed in Axminster, Devon.
Adam Clark
Watford Borough Council
Thanks very much for the (Functional Capacity) report which we have found extremely useful
Nicola Sharp
Enable Therapy Services Ltd

Enable Therapy Services Ltd has used the services of Healthywork Ltd on many occasions over the last 18 months.
We have found their services efficient and their reports excellent.
They continue to be our first choice when requiring vocational related assessments/reports.
Ergonomic Assessments, Functional Capacity Assessments and Vocational Assessments provided in Glocester, Kent, Hertfordshire, Bedfordshire, Nottinghamshire, Derbyshire, Hampshire, West Sussex, Cambridgeshire, Leicestershire, Shropshire and Avon.
Julie Kendall, Wetherby
Avantek Computer Ltd

Alison @healthywork provided a very comprehensive report with recommendations to suit our clients needs. A very professional service.
Ergonomic Assessments provided in Bath, Oxford and Leicestershire.
Tony Lees, Avantek Computer Ltd, Leicestershire
OTAL Ltd

An Ergonomic Assessment provided by Healthywork was well worth the money. The chair has been set up correctly, and is now more comfortable for the user and we have purchased the desktop equipment they suggested and this along with correct layout and improved positioning has really helped towards resolving the discomfort experienced.
Linda Marston Human Resource Manager OTAL Limited - HO Birmingham Innovative solutions to and from West Africa
David Higham Associates

They (the employees) were all happy with the work you did on the day you came in. Thanks a lot for your help. (Workstation Risk Assessments, November 2011)
Tine Nielsen David Higham Associates
FCE testimonial by Snows Group

FCE testimonial by Snows Group
We are extremely impressed with the service you have provided and will definitely keep your details on file for any future issues. (November 2011)
Samantha Cheesman Group HR Officer, Snows Group
HEFCE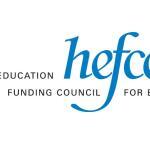 We all enjoyed our recent training update, it was really useful and informative. I have completed 2 ergonomic assessments since the training and I found it really helped.
(Ergonomic Training delivered, 2012)
Judith Fowler, Assistant Facilities Manager, HEFCE
Faculty of Pharmaceutical Medicine

Alison provided workstation assessments and advice during our relocation. Although we are a small organisation it was important to obtain professional and expert help and I would recommend Alison to others without hesitation. (Workstation Risk Assessments and Ergonomic Assessments 2012)
Kathryn Swanston, Chief Executive, Faculty of Pharmaceutical Medicine
CRF Institute/Britains Top Employers

Our visit from Alison was an eye-opener. We thought that we knew what we were doing but every single team member learned something new. We learned how to use our equipment properly, we learned how to sit properly and we have all made adjustments to how we work since her visit. Everyone in the team has given feedback since that they are more comfortable in their daily work, and one person who has been in pain for months has changed her position and is now pain-free. Alison is friendly, easy to work with and great value for money. As manager, I thought that I would have to invest in a lot of new equipment but the reality is simply that we weren't using what we had properly. I would definitely use Alison again and will write a workstation assessment into our on-boarding process for any new employees joining our team.
Eleanor Nickerson, Manager CRF Institute/Britains Top Employers
Viridor Ltd
I found today's assessment very helpful indeed, and am trying my best to keep my keyboard as close to me as possible – makes a big difference when I do, it's even increased my speed and accuracy, lol.
Also, and more to the point, the pain in my back hasn't got any worse today, and I haven't used the wrist support, so having my arms supported (on arm rests) is clearly doing something for them already.
V. Jones Viridor Ltd
Basetek Ltd

The feedback from the staff is very positive and they all found it very interesting. (DSE Risk Assessments and Ergonomics Education sessions).
Françoise Ashfield BaseTek Ltd
FCE testimonial by WTW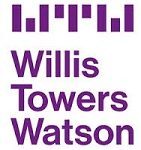 I met with our client, Electrolux on Friday to review all their services and they couldn't praise your recent report highly enough.  It is enabling them to work with the employee much more constructively. They advised that they will not hesitate to use your services again – so thank you so much.
Kate Barnes, Commercial Manager
Willis Towers Watson
GMG Color Ltd

'I contacted Alison a couple of months ago and she came up to see me and my team quite recently, Alison was very thorough with everyone, some people needed an hour with her others just 10 minutes, however everybody got something out of her visit, the visit was informative but not long winded and not rushed.
I was also very impressed with the level of information supplied for each individual after the visit, which has enabled me to order what was needed (however I could have done without the cost this involved!!).
Overall I would highly recommend Alison and Healthywork Ltd'. (June 2017)
Ian Probert
GMG Color Ltd
Sensory Dimensions

Many thanks indeed for the report.  Very thorough and a lot for us to do to help our member of staff.
I really appreciate the quick turn around.  (May 2017)
Simon Hails
Sensory Dimensions
Ergonomic Assessment Testimonial by Fegans

Ergonomic Assessment Testimonial by Fegans
Thank you once again for the excellent service you have provided.  Jane was very satisfied with the assessment and I would be happy to recommend you to others needing workstation or other work-place assessments. (December 2017)
Linden Sanders, Operations Director
Fegans
White Label Recruitment Marketing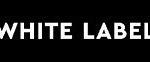 Thanks for the (DSE Risk Assessments) report. We've already acted on your recommendations, invested in a few key pieces of equipment and changed our (bad) habits. So thanks for helping us to proactively stay healthy or keep our legacy issues in check!
(January 2018)
Tracey Anderson
White Label Recruitment Marketing
Survey feedback following a DSE Assessment
It (The DSE Assessment) provided some invaluable advice and recommendations to help make my workstation more comfortable and prevent future injury.
Anonymous
Jan 2018
Anonymous
Survey feedback following a DSE Assessment
Well worth having a trained professional actually observe you at your workspace as small adjustments can improve comfort and health.
Sept 2017
Anonymous
DSE Risk Assessment Testimonial by EquiLend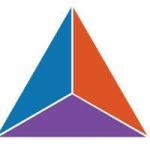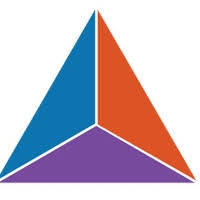 DSE Risk Assessment Testimonial by EquiLend:
'The feedback has been excellent and many people have expressed how much they enjoyed meeting you, as well as benefiting from your expertise. Also the report is a lot more comprehensive that I thought so thank you!' (October 2018) 
Chris Reilly