Occupational Health Services & Assessments - our most popular:
Occupational Health Occupational Therapists
Occupational Health Services in the workplace are vital to  look after employee health needs and to comply with current legislation. They are tailored to the individual requirements and employment circumstances.
Healthywork Ltd offers the services of Qualified Occupational Therapists and other health professionals, specialising in Occupational Health and Work Rehabilitation in relation to medical conditions or work related ill health issues.
'We are Health Professionals skilled to assess and rehabilitate the worker and to also assess the work tasks'
Services include DSE Risk Assessment  required for all staff who use a computer, including laptops. Prevent ill health and educate individuals in the correct way to set up their office chair and other equipment.
An Ergonomic Assessment or Workstation Assessment is more in-depth than a  DSE Risk assessment, for when there is a health issue.
A Functional Capacity Evaluation can assess employees working in more active job roles where their physical abilities and safety to perform the role needs to be established.
A Cognitive Assessment can assess cognitive and mental processing ability in relation to demands of the job role.
A Mental Health Assessment can assess psychological issues and how their health is impacting work performance and attendance.
Health issues and work tasks are analysed in order for tasks to be performed in a more healthy and ergonomically efficient manner.
Individuals can return to  or remain in the workplace, work with greater ease and independence, maximising productivity with risk of injury minimised.
Sick pay and recruitment costs can be minimised resulting in better sickness absence management and proactive Human Resources management.
Find out more About Us
Clients we have worked with directly
Testimonials
FCE testimonial by WTW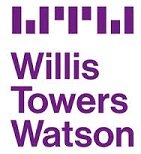 I met with our client, Electrolux on Friday to review all their services and they couldn't praise your recent report highly enough.  It is enabling them to work with the employee much more constructively. They advised that they will not hesitate to use your services again – so thank you so much.
Kate Barnes, Commercial Manager
Willis Towers Watson
Join our Mailing List
Sign up to our monthly newsletter to receive our latest news and tips.
For more information, please see our privacy policy.