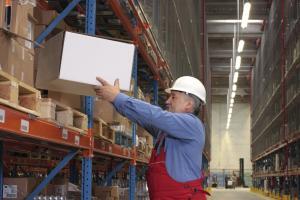 The provision of Manual Handling Training and/or Ergonomics Training in the Office environment, or Industry to reduce risks in the workplace.
This is an ideal solution for updating staff as legislation, job demands and personal circumstances change.
How Manual Handling Training or Ergonomics Training Works
The manual handling and / or ergonomics training requirements are discussed with the employer.
Once the training needs are identified, training can be carried out with groups of staff in-house or at an external location. (The Ergonomics training sessions can also be performed as part of the DSE Assessment process, and individuals then complete the Healthywork DSE Assessment form themselves after the training session, as a more economical option that a 1:1 DSE Assessment).
Training records are maintained by Healthywork Ltd with the content of session and hand-outs included. This information can be copied to the employer for their own records.
Attendees are presented with certificates of attendance – as proof of training.
Benefits
The training sessions can ensure compliance with H & S legislation, such as the Manual Handling Operations Regulations 1992.
The flexibility of Healthywork training sessions allows both theoretical and practical issues to be addressed, as required by the employer.
The training is part of the prevention process, with a focus on securing a healthier, happier and more productive workforce for the employer.
Detailed training enables early identification of work-related ill health.
The training sessions ensure that employees take responsibility for their own health issues and report issues to their employer as required.
Suitability
Suitable for all employees, working in office environment's to manufacturing and distribution environments.
See our Ergonomics & Manual Handling Training Case Study
See our Useful Links page which includes diagnosis specific advice from organisations which can help.
Find out more about our other Occupational Health Services or Contact Us.