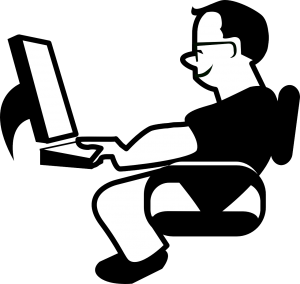 Ergonomic Assessment in an Office Role Case Study
This Ergonomic Assessment in an Office Role Case Study  shows the positive outcome when Occupational Health Services are utilised.
The Need:
A man with long term health conditions (Diabetes, Multiple Sclerosis and a heart condition) was referred for an Ergonomic Assessment. He was experiencing fatigue, back spasms, visual problems, coccyx pain from a previous injury and memory difficulties when fatigued. He is currently working in a supervisory/managerial role within a factory in Stevenage.
The Objective:
To assess the individual and his work tasks with a view to making recommendations about reasonable adjustments under the Equality Act (2010) previously the Disability Discrimination Act (DDA) 1995, 2005.
The Input:
An Ergonomic Assessment was performed. The medical problems were discussed and advice was given on future management in the work environment. The difficulties were identified and solutions made.
The Solutions:
1. Recommendation of an office chair with coccyx cut out and independent movement mechanism to increase sitting comfort.
2. Re-positioned the computer equipment and set it up for the needs of the individual. (Lowered screen height to suit bifocal glasses and set up extra large fonts, changed display and screen resolution). Larger flat monitor also recommended (26 inch).
3. A high contrast keyboard to ease vision of the keys.
4. Large button phone to ease use due to vision.
5. Copyholder to position notes for ease of copying onto pc, to ease posture.
6. Use of a lightweight sloping stool to use on work floor to reduce the amount of standing and walking performed.
The Result:
Immediate improvements to help with the use of the computer (set up during the assessment) were noticed by the individual. With the other equipment recommendations and suggestions to change the work methods, fatigue levels were thus eased and enabled the worker to perform the work role more easily.
See HSE information about Ergonomic Assessment Office Role environments: Working with Display Screen Equipment (DSE)
See our other Case Studies:
Ergonomic Assessment of a Teacher Case Study
Ergonomic Assessment of Office Tasks Case Study
Also see our blog articles related to this service:

See more details about an Ergonomic Assessment 
Contact Us to discuss your requirements.
See our Useful Links page which includes diagnosis specific advice from organisations which can help.
Ergonomic Assessment in an Office role – Case Study